We are Realtors by day, kit house enthusiasts by night. If you share our passion for house history or are just curious about catalog houses (Sears used to sell them, plus a bunch more), visit our sister site, DCHouseSmarts, and dive into the world of pre-fab homes (before it became a dirty word).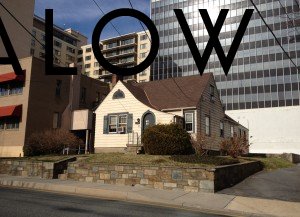 House History–the hidden stories behind the walls of the homes we sell or walk by every day–has long been a passion of the House Smarts. (In fact, for Cati, a former journalist, it was what ultimately brought her to the world of DC real estate.)
We have written about many house-stories in our individual blogs over the years, and we sometimes have surprised (and delighted!) clients with our research findings. When the time allows, we love digging in archives, city records and historic collections. What we find, is sometimes funny, sad or scary, but it's always a part of the DC area's story as well. And when it comes to history of any kind, there could not be a better place for that than the metropolitan area of the Nation's Capital! (To give you a taste, we will assemble a collection with links at the bottom of this page in the next couple of weeks.)
If you have followed us for even a short while, you probably know that one of our special interests are the mail-order homes of the early 20th century. In many Washington, DC, neighborhoods and in the city's older suburbs, we can find an abundance of those historic kit houses. (More often than not, the owners have no idea that some 90 or 100 years ago, their house arrived neatly packaged on a railroad car, in thousands of numbered pieces.) You can learn more about catalog homes here.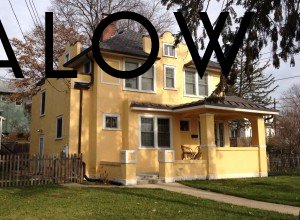 The authors of this blog, and many of our readers, share a passion for house history and historic kit homes. (Scroll down for a slideshow with several dozen Sears kit houses in the DC area.)
We are part of a national network of kit house historians and have been involved in comprehensive research into the history, documentation and preservation of early 20th century kit homes in the DC area. Cati has been featured as a Sears and Lewis house expert in the Washington Post as well as on many national research blogs. You can find a regularly updated selection of previous posts and articles here as well as here on Cati's DCHouseCat blog.
We are available for local presentations on historic mail-order homes in a variety of DC neighborhoods. We also are happy to help historians or individual home owners identify or authenticate their catalog house. Quite often, however, we find that a suspected or reported kit house actually did not come from a kit. (Read Marcie's virgin post on the Kit House That Wasn't here.) Or click here for a sample Kit House brochure for the Cleveland Park Historic Society)
Cati's dchousecat stream at Flickr features a large number of historic catalog homes from Sears, Lewis and Aladdin from the DC Metro area as well as many helpful architectural details.
*